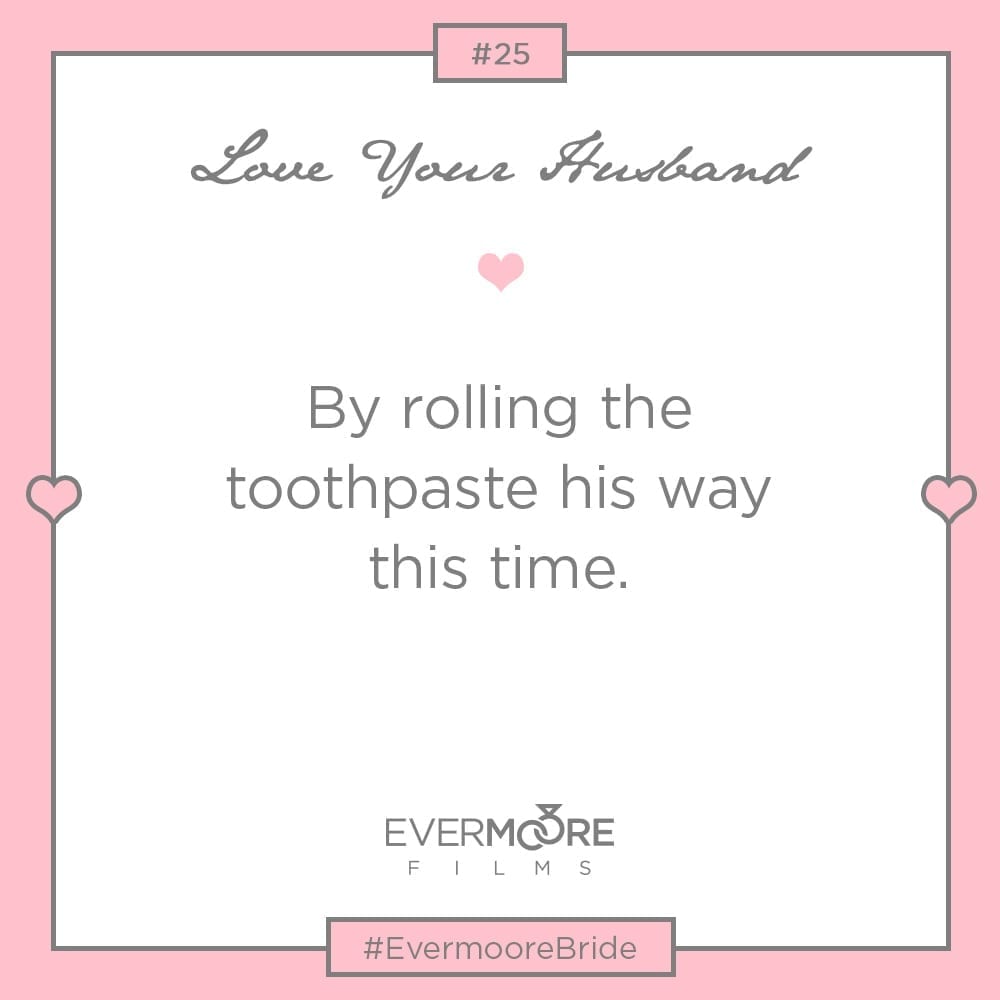 Yes. Love your husband by rolling the toothpaste HIS way. Instead of constantly fighting his quirky personality, embrace it, love it, and learn to cherish it. Someday you may regret not doing this sooner. Find the small ways you can bless him by letting him be him and not trying to make him you or someone else. In just a simple task like rolling the toothpaste, or installing the new roll of toilet paper, or folding his shirts…let him do it his way and–ready for this?–try it his way yourself! No, it might not be your favorite way, or the perfect way. In fact, YES, it might be less efficient, less pretty, or just uncomfortable. But don't you think just another little way to say "I Love You" would go a million miles with your husband? Well…it does…especially when you add all those little ways up – they become big ways and more miles really fast.
Not sure what your husband prefers or just so used to doing it your own way? Ask him! "Hey, honey, I never stopped to ask, but…how would YOU prefer me to ____fill-in-the-blank____." After he lifts his jaw off the ground and gives you a big hug…I'm sure he'll have a few ideas for you. Just take one at a time – you don't want to completely change yourself into him, but you do want to honor his wishes and not be a selfish monster for the rest of your married life, right? So start today by noticing (or asking) how he rolls the toothpaste tube. Have separate toothpastes? Then try the toilet paper test. Start with one simple thing that he does one way and you do another and try it his way. And maybe later he can try something else your way…but hold your horses and take it one step at a time! Happy rolling!
---
This tip is part of our Bride Tip series, which encourages newlywed brides to love their husbands more every day. Follow the series and join us for new tips each month!
---
Evermoore Films is a video production company based in Bakersfield, California, providing cinematic wedding films and corporate promo videos to Kern County and beyond.