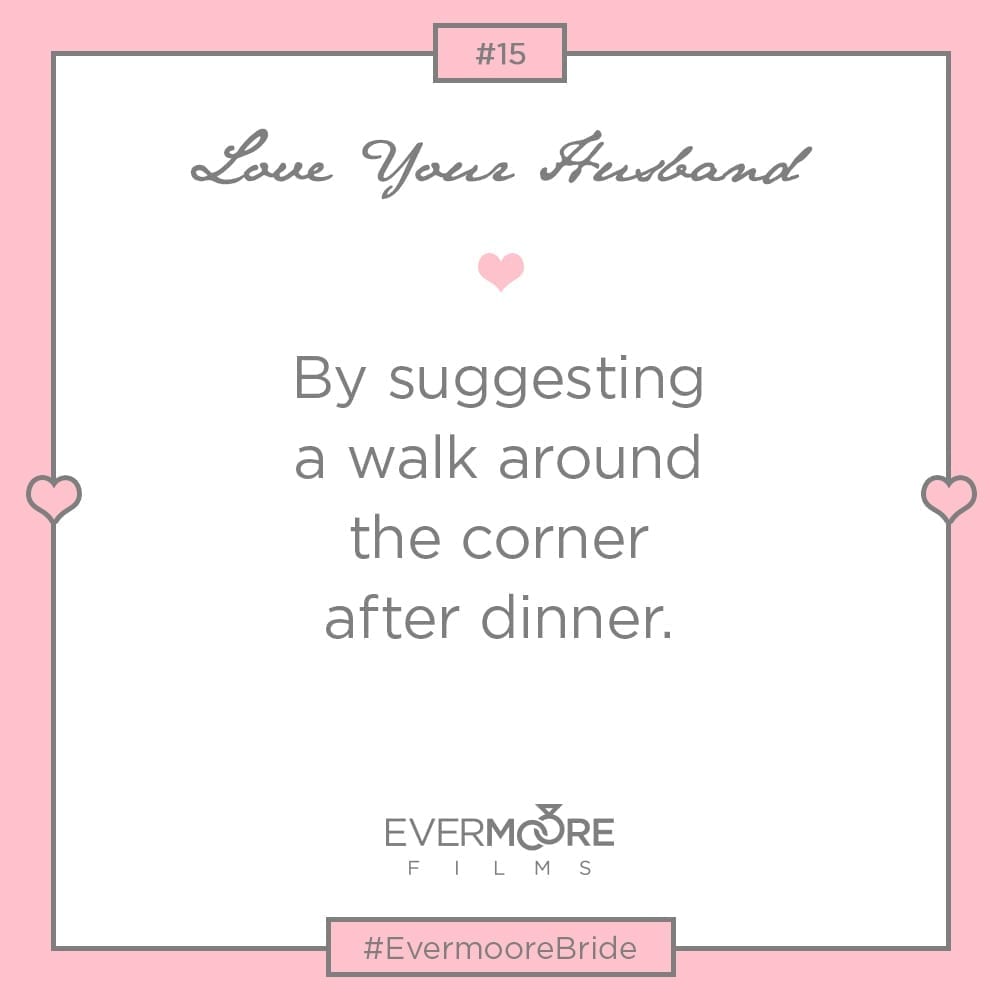 By now we hope you've caught on that the simple things in life are worth making much of. Today it's a walk – just a walk. An evening walk. A spring walk, a summer walk, a fall walk…I guess a winter walk too. A walk together. A relaxing walk…together…in the evening…after dinner.
Life goes so fast and if you're a bride who's been married more than 24 hours you can attest to that! Wedding planning is here and gone, the honeymoon travels are over (but the honeymoon love will last!) and before you know it life is humming along whether you look out the window or not.
So take a moment to slow down this week and go for a spontaneous walk. With the long sunny California evenings this spring comes the extra opportunity to be outside more often. So link elbows, grab a hand, and bring along the dogs and kids or whoever's around and take a nature walk for 5, 10, 15…30 minutes! Make it a bike ride, turn dinner into a picnic at a local park, or just enjoy the trees and flowers as you wave to your neighbors. Make no agenda but to relax, slow down, and just be together. It's these moments when memories are made and we don't want to regret being too busy for quality time with those we love dearest.
Have more ideas? Comment on our Instagram or Facebook page what you did to love your husband this week! Shower your hubby with love and tell us if you tried this tip and how it worked by commenting on our Instagram or Facebook page!
Instagram: https://www.instagram.com/evermoorefilms/
Facebook: https://www.facebook.com/EvermooreFilms
---
Evermoore Films is a video production company based in Bakersfield, California, providing corporate promotional videos and cinematic wedding films to Kern County and beyond.