Advice for the ever-romantic husband: Love your wife by suggesting a chick-flick movie tonight (pending, of course, that she likes chick-flicks…the genre could change – just something SHE likes!). Put HER first. Because when she's happy, you're happy! So it's a win-win!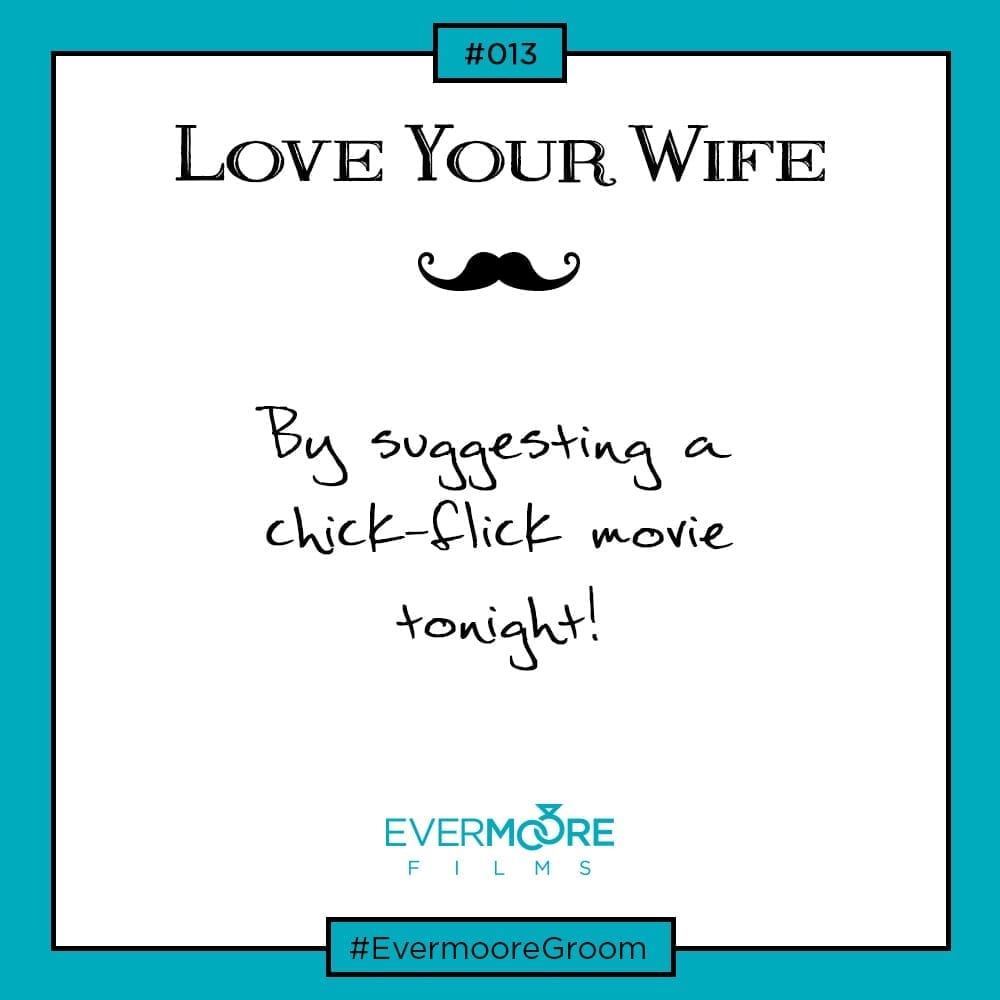 This tip is part of our Groom Tip series, which encourages newlywed grooms to love their wives more every day. Follow the series and join us for new tips each month!
---
Evermoore Films is a video production company based in Bakersfield, California, providing corporate promotional videos and cinematic wedding films to Kern County and beyond.