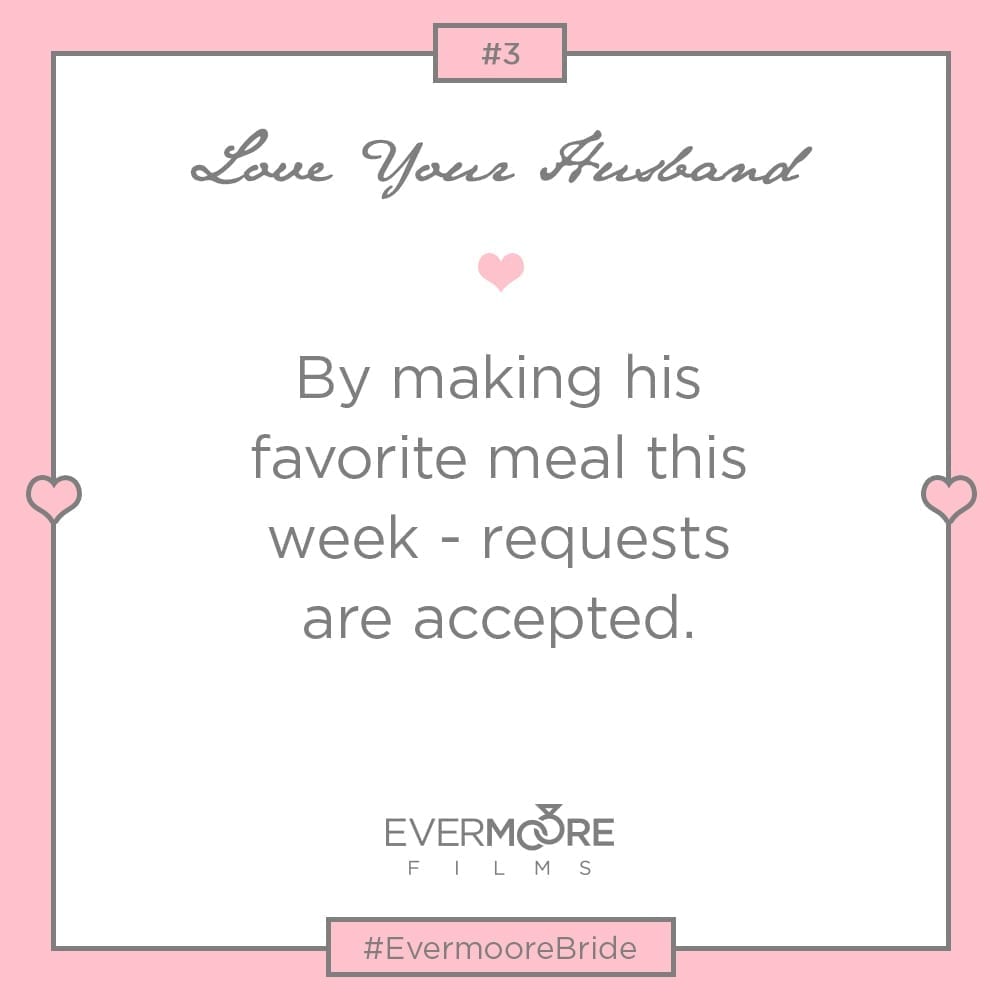 Everyone knows the saying "The way to a man's heart is through his stomach".  This week, show your man you love him by making his favorite meal.  You could surprise him with a candle lit dinner for two, or ask him what he wants for dinner one night this week. Either way, he will appreciate knowing you considered him in planning the menu. 🙂
Now we want to hear YOUR love story! Did you try the marriage challenge of the week? Was he happily surprised? Did he sweep you off your feet and kiss you…or did say "Thanks sweetie, but no thanks."? Use #EvermooreBride to let us know how it went! Then, send in your own tips and you could get featured on the next #EvermooreBride Tip!
Evermoore Films is a video production company based in Bakersfield, California, providing corporate promo videos and cinematic wedding films to Kern County and beyond.