Linsey Middleton Photography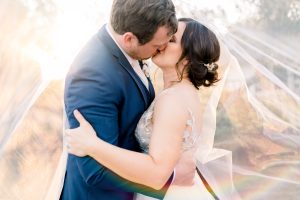 Planning a wedding can often be an overwhelming experience, I get it! I've done it too. Where do you even begin looking for a photographer? How do you know the photographer you found will be the best fit for you? I not only work with you on your wedding day, but I also walk you through the processes so that way you won't need to worry about your photos leading up to and on your big day. My goal is for you to enjoy your amazingly gorgeous wedding the day of, and relive that perfect day over and over again when you see your wedding images.
Photography isn't just a job for me. I don't want to be just another wedding vendor to check off your list. I'm here to work with you—not for you—to capture moments that we'll both remember forever.
Wedding Day, you can expect:
· lots of laughter and messing around
· potentially ridiculous behavior, on my part
· genuine reactions, on your part
· images that you'll have a forever emotional connection with
Check out my site and galleries, and send me a message! I'd love to hear from you about your wedding plans and your wants and dreams!
Combo Partner Deal
Booking one of our Evermoore Films partner photographers saves you time, money, and stress when choosing your photographer and videographer together. We've done many weddings together and work seamlessly as a team. You'll get $100 off your Evermoore Films package as well as a discount on the photographer's package.
There are no reviews yet.